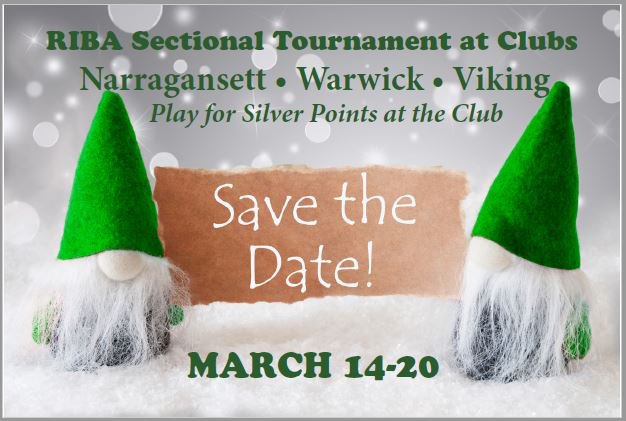 Sectional Tournaments at Clubs (STaC) games return to RI clubs on March 14 - 20.  Silver points are awarded for all STaC games.  Check with your club for a complete game schedule. 
Providence NABC Rescheduled
The Providence NABC has been postponed until July 2022!   The July 2021 NABC was going to be cancelled due to the COVID-19 pandemic.  However, the site for the July 2022 NABC in Washington went bankrupt and we were able to move the Providence NABC to July 2022.  This is great news for District 25 and the RI Bridge Association.
Bridge Base Online
Do you miss playing your favorite game?  Since all local bridge clubs have closed due to Covid-19 there is an option to play bridge online.  Bridge Base Online (BBO) allows everyone to play bridge on their computer, tablet and smart phone.   All BBO accounts are free and there are many online resources to help you navigate the BBO website.    Click here for a BBO tutorial .  The ACBL website also has many videos you can watch to learn using BBO.  Click here for the ACBL BBO videos.
       Providence, RI
       July 14 - 24, 2022